GATENet's Staking Loyalty Bonus Award Options
Loyalty Bonus Award of 8% to Drop at 23:59 CET March 11th to All Stakers. 
The GATENet's staking one-off 'Loyalty Bonus Award' for the GATE token will be distributed at 23:59 CET March 11th. Everyone who stakes their GATE tokens before March 11th at 6 PM CET will have their tokens contribute towards their 8% bonus award.

Your awarded tokens will be visible in your 'Allocated Awards' section of the staking platform, once you have your awarded tokens, there are the following options: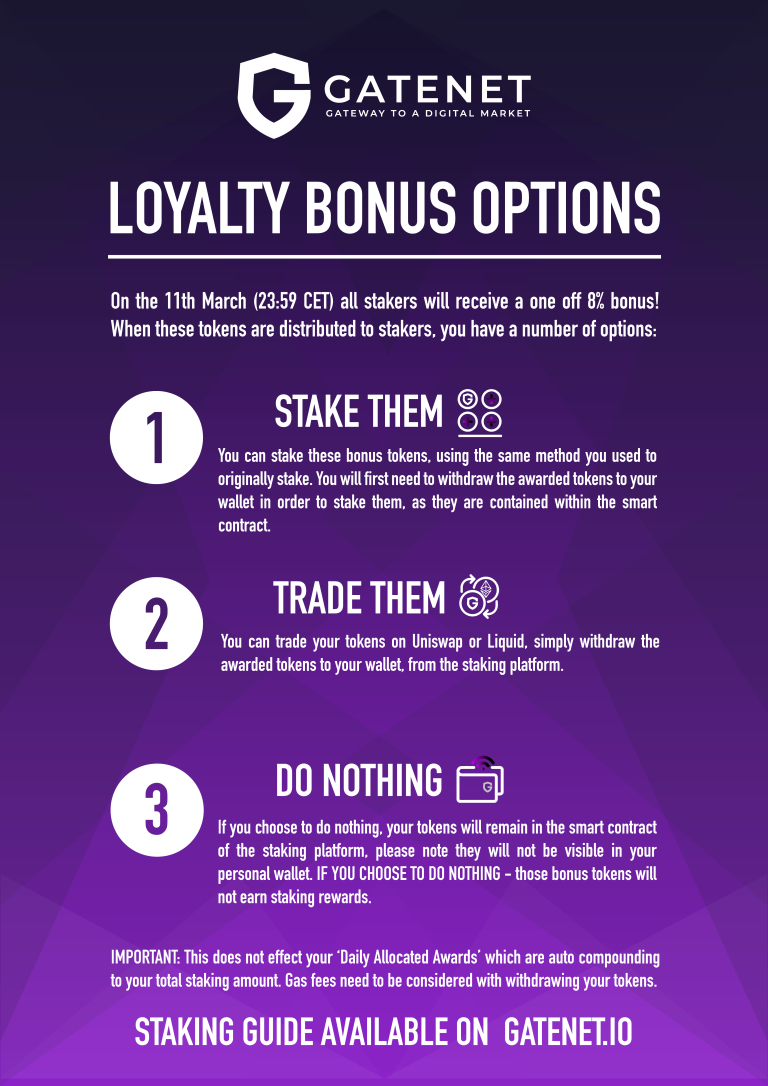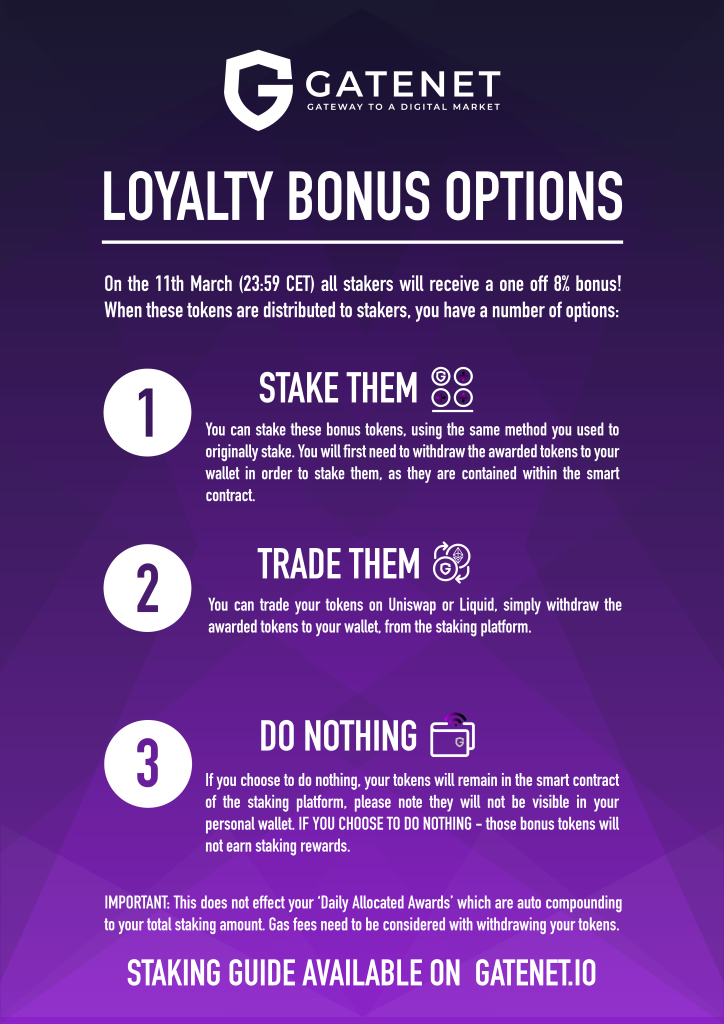 There is still time to stake additional GATE tokens, you can find GATE trading on Liquid and Uniswap. All tokens prior to 6 PM CET on 11th March will count towards the 8% you receive as part of the 'Loyalty Bonus Award' you can stake your GATE tokens here: https://staking.gatenet.io/.

If you are new to the GATENet staking process, you can review our staking guide and how-to-stake explainer video that can help you follow the staking process.

Please Note: The 'Loyalty Bonus Award' does not does not affect your 'Daily Allocated Awards' which are auto compounding to your total staking amount. Gas fees need to be considered when withdrawing your tokens. Terms & Conditions of the GATE token are available here.